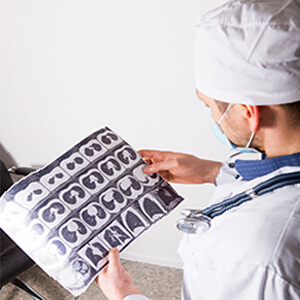 What is Pulmonology?
---
Pulmonology is the medical branch that deals with respiratory tract maladies. It is the branch of internal medicine.
What spectrum of health problems are addressed?
---
Pulmonology is the branch of medicine that deals with the diagnosis and treatment of respiratory tract disorders, lung maladies, and also manages patients on life support and mechanical ventilators. It treats conditions of the chest, pneumonia, emphysema, asthma, emphysema, tuberculosis, and complicated chest infections.
Which are the most common symptoms?
---
Some of the common symptoms of pulmonary problems include –
Chronic cough , Chest pain , Chest tightness , Wheezing , Dizziness , Trouble breathing, Shortness of breath , Severe tiredness , Frequent respiratory infections , Asthma , Bronchitis , Swelling in ankles, feet or legs , Sudden weight loss.
Who is more predisposed to such conditions?
---
Gender –
Female hormones can account for chronic pulmonary disorders keeping women at a higher risk. However, men are introduced to pulmonary disorders due to excessive smoking over prolonged years and hazardous occupation.
Age –
It is most common in younger adults. However, it can also affect middle-aged individuals. Early symptoms of the pulmonary disorder may be seen at the onset of 40 years.
Inherited traits –
Alpha-1-antitrypsin deficiency, a genetic disorder can lead to respiratory disorders.
Lifestyle –
Smoke of tobacco and other irritants, exposure to fuel, dust and chemicals may invite pulmonary disorders.
Pre-existing disorders –
Asthma, Depression, High blood pressure, Lung cancer, chronic bronchitis, cardiac disorder, obesity, emphysema and neuromuscular disorders can lead to pulmonary diseases.
Environmental stress –
Exposure to constant pollution, and other environmental influences can lead to pulmonary disorder.