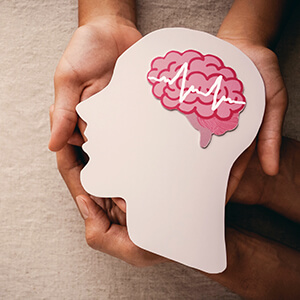 What is Neurology?
---
It is the medical branch that deals with nervous disorders, including the muscles, blood vessel, nerves and brain. It involves the diagnosis and treatment of conditions and maladies of the central and peripheral nervous system.
What spectrum of health problems are addressed?
---
It addresses nervous disorders that may be affecting the daily livelihood of the patient. The assessment includes the cognitive function, cranial nerves, motor strength, sensation, reflexes, coordination, and gait. Diagnostic tests and analysis of the patient's medical history account for the treatment.
Which are the most common symptoms?
---
Some of the common symptoms of the neurological disorder include –
Muscle weakness , Coordination problems , Confusion , Change in sensation , Unexplained pain , Dizziness , Strokes , Epilepsy , Seizure disorders , Multiple sclerosis , Headaches , Poor cognitive abilities , Decreased alertness , Partial or complete paralysis.
Who is more predisposed to such conditions?
---
Gender –
Male and female, both are at risk of neurological disorders. Women are more prone to anxiety and depression than men that may lead to neurological problems. Nevertheless, males are at a higher risk of prenatal insults, such as gestational stress and drug exposure.
Age –
Senior citizens (above the age of 65) are more likely to experience neurological disorders. However, individuals below the specific age can also experience such discomforts in case of trauma, stress or mental disorders.
Inherited traits –
One having blood relatives suffering from neurological issue are more likely to inherit the trait and experience nervous disorders after a certain age.
Environmental influences –
Lifestyle, environmental trauma, and other environmental influences can gradually lead to neurological issues. Infants can be exposed to such disorders if the mother consumes alcohol and such other toxins at the time of her pregnancy.
Pre-existing disorders –
Nutrition-related issues, pre-existing infections and mental disorders can invite neurological problems.
Additional complications due to COVID-19
---
The increasing uncertainty, stress, economical and medical fear, loneliness and depression can be the root cause of neurological complications that COVID-19 welcomes.