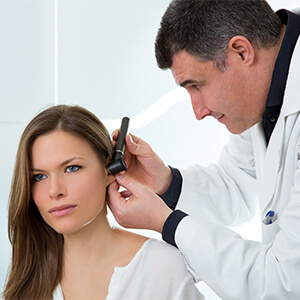 What is ENT?
---
ENT is a medical branch that deals with diseases related to the Ear, Nose and Throat. Such diseases may be due to infections. Injuries and shocks.
What spectrum of health problems are addressed?
---
ENT specialist deals with issues related to the ears, nose, throat, head and neck or thyroid, sleep disorders and birth defects.
Which are the most common symptoms?
---
Some of the common symptoms of ENT include –
Ear -
Ear pain, Fever, Irritation , Sleeping issues, Hearing disorders.
Nose -
Headaches, Bad breath, Teeth pain, Postnasal drip , Discoloured nasal discharge, Congestion, Coughing, Fever, Stuffiness.
Throat -
Sore throat , Swollen tonsils , Issues swallowing , White or yellow coating on the tonsils , Swollen neck glands , Bad breath , Fever.
Who is more predisposed to such conditions?
---
Inherited traits –
A family history of significant ENT disorders such as chronic sinusitis, snoring, asthma, thyroid and others can lead to having ENT disorders.
Pre-existing disorders –
Obesity, thyroid, birth disorders and hypertension can be the cause of several ENT disorders.
Lifestyle –
Excessive smoking, consumption of alcohol, loud lifestyle, lack of sleep, eating disorders and such other daily factors can welcome ENT disorders.
Environmental stress –
Trauma, injuries, sudden stress and other loud environmental influences can invite ENT problems.