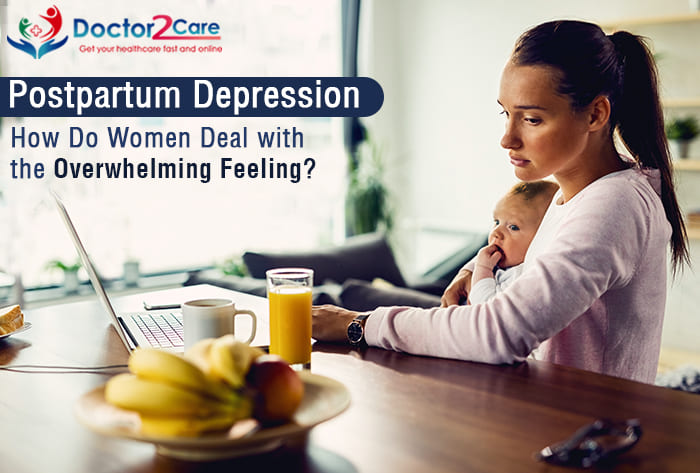 Every change around us leads to some effects on our behaviour. Similarly, the birth of a child can lead to a variety of strong and intense emotions, such as excitement , joy, fear, anxiety and even sadness.
This sadness could be a mild one or become an overwhelming feeling, but it can also result in something you might not expect, which is depression.

It is seen that most new mothers often experience a dash of sadness which is referred to as "baby blues" after a few days or months of childbirth. It majorly includes mood swings, crying spells, anxiety, depression, irritation, anxiety and difficulty in sleeping.
Baby blues may begin within the first 2 to 3 days after delivery and may last for up to two weeks or a month. It may start from the last stage of pregnancy. The time and the severity varied from person to person.
Some may do it for a very short span of time but for some moms they may experience a more severe, long-lasting form of depression known as postpartum depression.
Sometimes, it's also known as peripartum depression because it can start during pregnancy and continue after childbirth. Rarely, an extreme mood disorder called postpartum psychosis also may develop after childbirth.
For the treatment you can start with online consultation with doctors via an online consultation portal, Doctor2Care, that connects the patient with India's top doctors.
Let us learn about the disorder in detail and how you can help those suffering from the condition.
What is Postpartum Depression?
Having a new human being born out of you is a life-changing experience. It is the happiest moment in a parent's life. With that comes a lot of other emotions and not every person gets to cope with it easily which is absolutely normal.
Being a parent is the most exciting experience but it could also be emotionally draining and overwhelming. It's normal to have such feelings of worry or doubt, especially when you become a parent for the first time. However, if your feelings overpower you and go beyond your control, then you may have postpartum depression.
The signs of the disorder include extreme sadness or loneliness, severe mood swings, fluctuations of emotions and frequent crying spells.
This depression usually starts from the stage of pregnancy or right after giving birth and might last up to weeks. People experiencing going through this stage may feel hormonal, physical, emotional, and social changes after having a baby.
If you have postpartum depression, just know that it is very normal because we are only humans. You are not alone, it's not your fault and that help is out there. Your healthcare provider can manage your symptoms and help you feel better.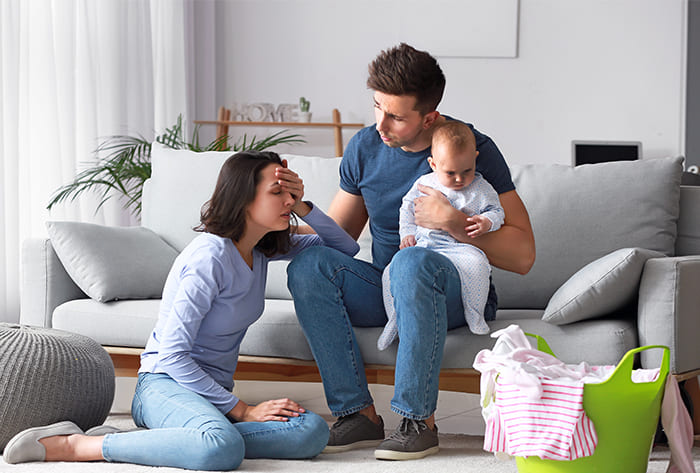 Causes
Postpartum depression can also be caused by various reasons. Some of them are:
Genetics could be a reason for postpartum depression. Studies say that having a family history of postpartum depression could be passed on to you.
Physical changes are the major reason for the disorder. After the birth of a child, mothers have a major drop in the oestrogen and progesterone hormones, this may contribute to postpartum depression.
Emotional issues are another major cause of postpartum depression. When your little one keeps you up all night that leads to an overwhelming feeling.
Further, you may have trouble handling minor problems. You may feel anxious about your ability to care for a newborn. You may feel less attractive, ugly, and struggle a lot with your sense of identity or feel that you've lost control over your life.
Symptoms
With postpartum depression, the symptoms may last for weeks or months, and the symptoms are:
Having crying spells and feeling overwhelmed.
Lose your appetite and sleep deprived.
Have sudden mood changes, irritability, periodic anxiety and anger.
Fear of not being a good mother
Having major suicidal thoughts, hopelessness and restlessness.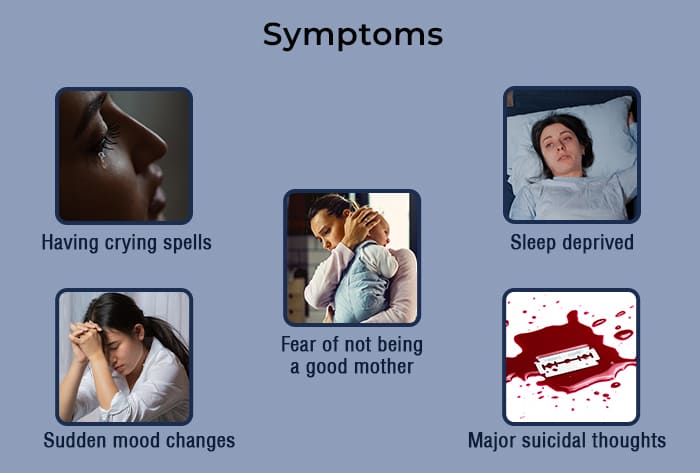 Diagnosis andTreatment
Your doctor will start to talk with you about your feelings, thoughts and rush of emotions to get to the core of the problem.
All you need to do is assist the doctor with honest answers for him to determine the cause and the consequences.
Treatment and recovery time vary from person to person. If you are suffering an underactive thyroid or an underlying illness along with depression, then your doctor may treat those conditions or refer you to the appropriate specialist.
Conclusion
Postpartum depression is not a sign of flaw or weakness. It is simply a change in the mental state and behaviour while giving birth. If you don't feel the connection or don't feel like being happy about the fact that you are having a new human being around you, it does not mean you are a bad mother.
It simply means that you are suffering from something. If you have postpartum depression then going for the treatment instantly can help you with your problems faster and help you bond with your baby better. Get your online consultation with doctors via this consultation portal.