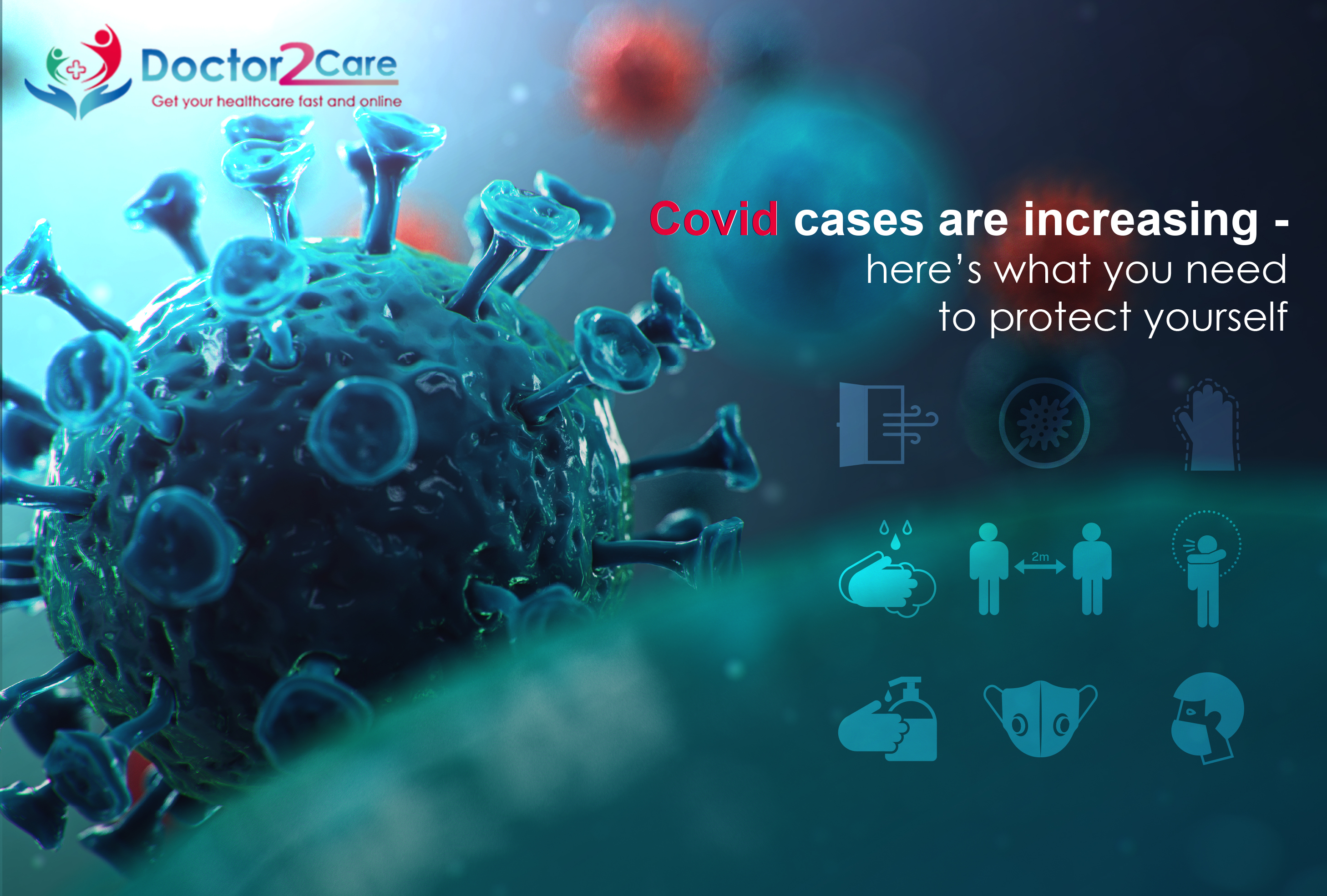 Coronavirus is a frequently discussed topic these days. People across the globe are quite familiar with the covid-19 pandemic since 2020 and have been suffering as well. As the infections spread rapidly it is important to continue following the covid-19 protocols such as maintaining social distance, wearing masks, washing hands frequently, staying indoors as much as possible, and protecting yourself to the maximum extent. In addition, the new variant Omicron further spread panic and fear among the people. With such rapid mutations, combating the disease is extremely important and following the covid-19 guidelines is a basic necessity.
With such a dangerous disease, it has been quite difficult even for the health infrastructure to maintain its strength. Thanks to the advancement of digital technology, we could prevent the healthcare infrastructure from completely collapsing. During these unprecedented times where stepping outdoors became extremely risky, some of the platforms Doctor2Care made medical assistance easy with covid specialist doctor online consultation.
Let us see how you can gear up to protect yourself against Covid-19.
What is Covid-19?
People from every corner around the globe are well acquainted and aware of coronavirus and hence need no special description. However, coronavirus disease is caused by the SARS-CoV-2 virus. People infected are expected to suffer from moderate to mild respiratory illness and recover without any special treatment. Nevertheless, the infection can be severe for some people and many may even have to walk down the path of death. Covid-19 is especially life-threatening for older people with pre-existing diseases like cancer, diabetes and chronic respiratory disease. To deal with the coronavirus infection it is important for people to be aware and well informed about the preventive measures. Along with following the covid-19 guidelines, covid-19 positive patients are requested to stay isolated/quarantined to prevent the spread of the disease.
Knowing the covid-19 symptoms
Before you opt for a covid specialist doctor online consultation, it is important to know the symptoms to understand if you really have been infected. It is important to know that the virus affects different people in different ways and while some can easily be recovered with over-the-counter medications and by isolating themselves at home, others may need hospitalization and professional help. Noticing the following symptoms to consult with your doctor to understand if you have been infected -
Common symptoms:
Cough

Fever

Fatigue

Loss of taste or smell
Dangerous symptoms:
Loss of speech or mobility

Unexplained chest pain

Difficulty in breathing

Short of breath
Less common symptoms:
Diarrhoea

Headaches

Body aches and pains

Sore throat

Rashes

Discolouration of toes and fingers
In case you have been suffering from any of the above, seek medical help immediately. Platforms like Doctor2Care allow you to consult the physician at the comfort of your home. You can register with us to find the best specialist for covid-19 or opt for an online consultation cardiologist or for other diseases.
Along with seeking medical help, it is also important to take care of oneself to reduce the chances of severe infections. In order to prevent the disease do follow the basic covid-19 protocols and keep wearing masks all the time. Do not be a part of the crowd and try to stay away from the ones. Also, maintain distance with covid-19 patients to avoid transmission.
Treatment and prevention
All the coronavirus symptoms and treated at home with over-the-counter medications and isolation, it is important to seek medical help to understand the severity of the infection. Furthermore, there have been cases where the patient is asymptomatic and does not show symptoms until and unless the situation turns fatal. However, it has been observed that such cases often have a Covid-positive patient at home or nearby.
Hence, if you have been in close contact with a covid-positive patient it is always recommended to get yourself tested to be sure whether or not you have been infected. Usually, it takes around 5 to 6 days for the symptoms of the virus to start showing. But in some cases, it can take as long as 14 days. Therefore, upon noticing the slightest symptoms or discomfort in your body it is important to seek professional help.
Having said that, it is always recommended to reach out to doctors experienced in treating covid-19 to seek professional guidance. Doctor2Care has enlisted some of the top doctors with experience in treating covid-19 symptoms. The most common test for covid-19 includes -
Checking the level of oxygen in our body

Blood tests

Cotton swab test (the procedure involves inserting a 6-inch cotton swab on the sides of your nose and into the throat to collect the required specimen)

Chest X-ray or CT scan

Lungs test
Summing it up…
Since the clouds of fear are still lurking around, it is important to seek professional help in order to combat the spread of the virus. The cases are rapidly increasing and hence following the covid-19 protocols is mandatory. Also, register on Doctor2Care to avail medical guidance on your symptoms and seek treatment accordingly.